Dr. Monica Perry Named SASSP Assistant Principal of the Year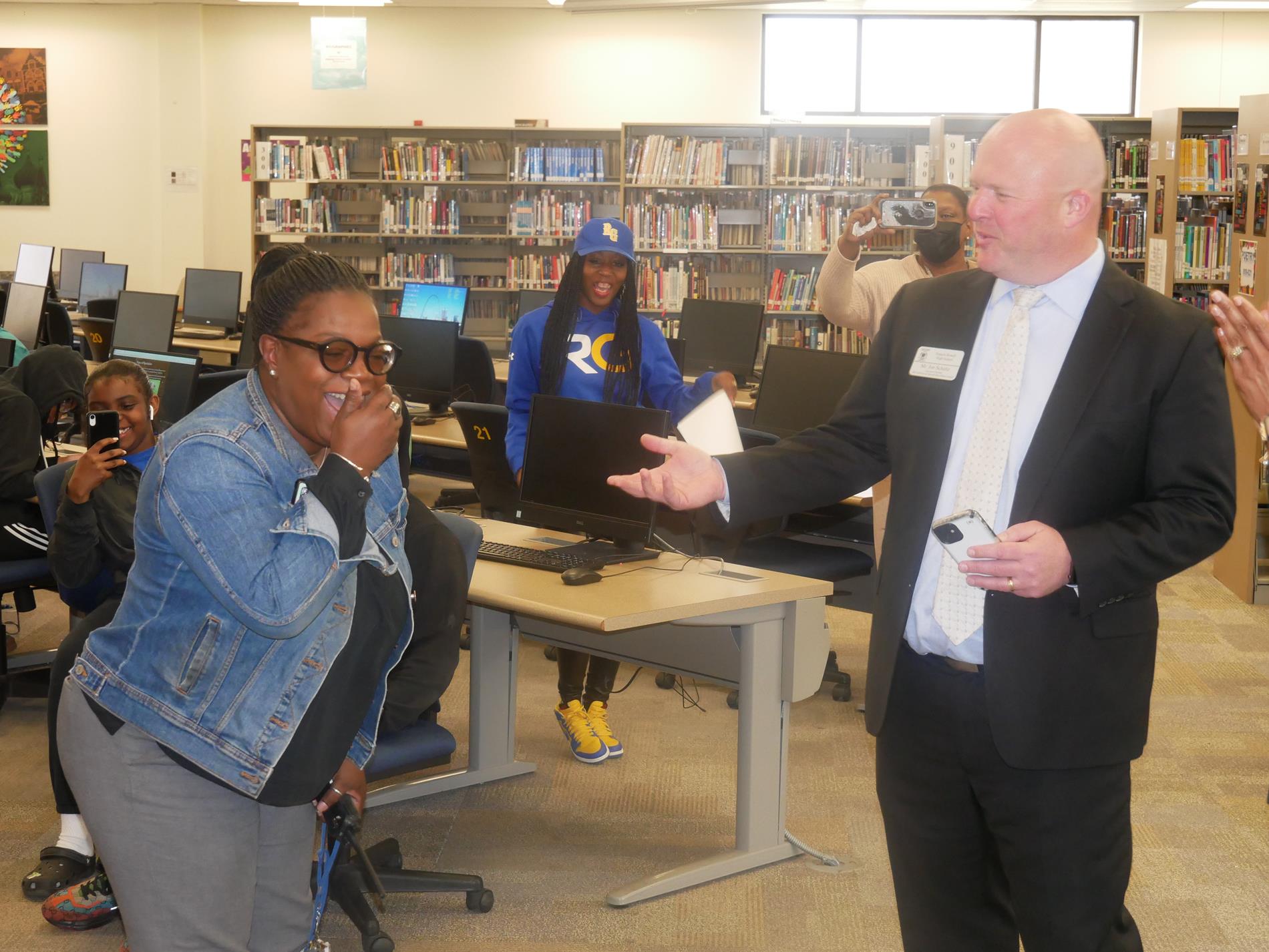 ---
Monica Perry, Ed.D., assistant principal at Riverview Gardens High School, was named the Assistant Principal of the Year by the St. Louis Association of Secondary School Principals (SASSAP).
Perry was presented the award by SASSAP President Gary Jansen, Ed.D. at a special reception on Thursday, April 6 in the RGHS library.
Perry was nominated for the award by her friend, fellow educator Natasha Payne. Payne was present at the award announcement along with Perry's parents, colleagues and select RGHS scholars.
"Congratulations to Dr. Perry for her outstanding achievement," stated Superintendent Dr. Joylynn Pruitt-Adams. "We are extremely proud of her exemplary work that led to this recognition."
"I believe a true leader has the confidence to stand alone, the courage to make tough decisions, and the compassion to listen to the needs of others," Perry stated. "I do not set out to be a leader, nor do I feel the need to say I am the leader in an attempt to exert power or position. I am one by the equality of my actions and the integrity of my talent and character to do what is just for all."