Late Start Wednesdays Begin Aug. 23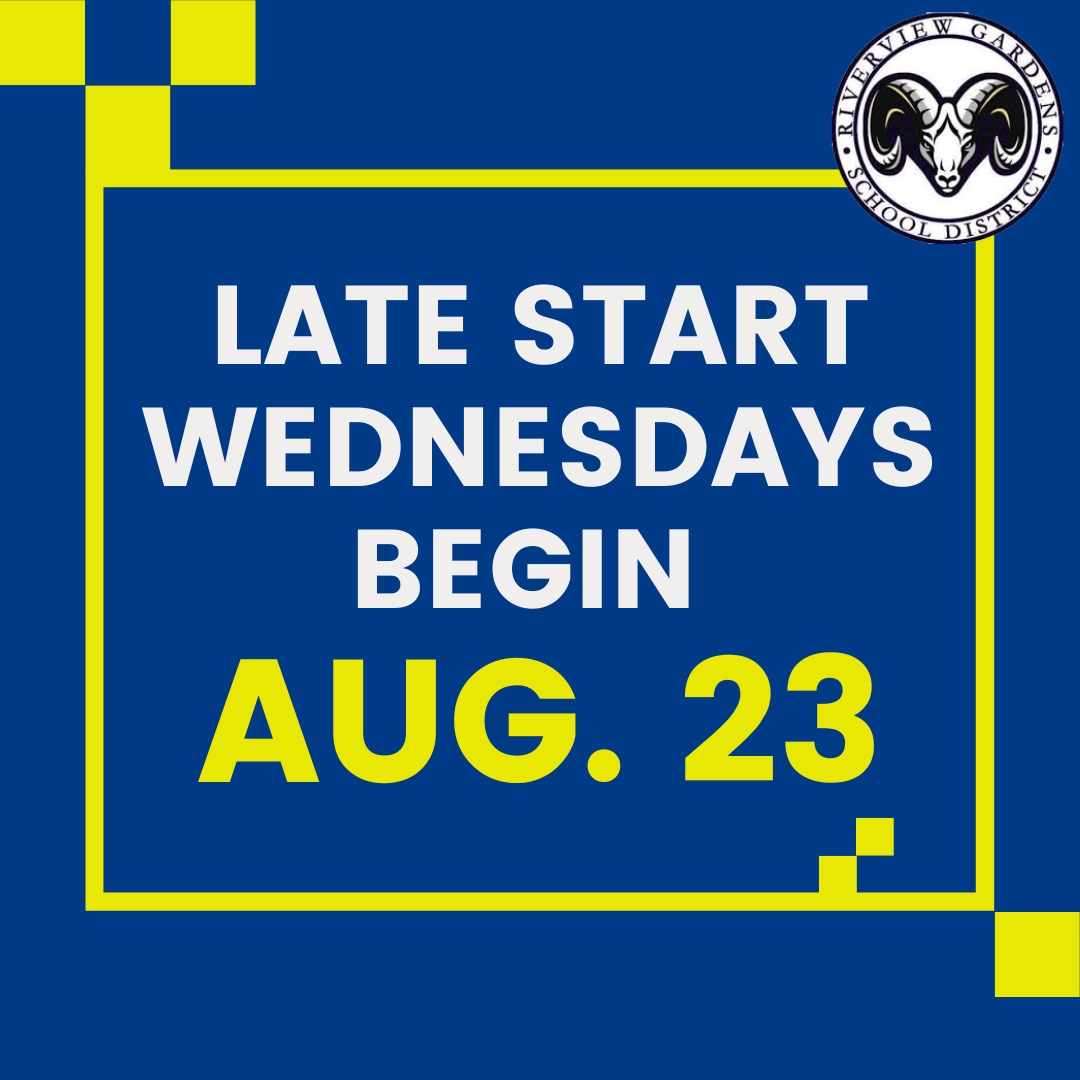 ---
Late Start Wednesdays will begin on Wednesday, August 23. All RGSD schools will observe the Late Start Schedule on Wednesday, Aug. 23.
The Late Start time for Riverview Gardens High School is 8:30 AM.
The Last Start time for Central Middle School and Westview Middle School is 9:45 PM.
The Late Start time for all elementary schools is 9:05 AM.
Michelle Obama Early Childhood Academic Center does not observe Late Start hours and will begin at its regularly-scheduled time at 8:15 AM.