Destiney Wallace nominated for the Congress of Future Medical Leaders Award of Excellence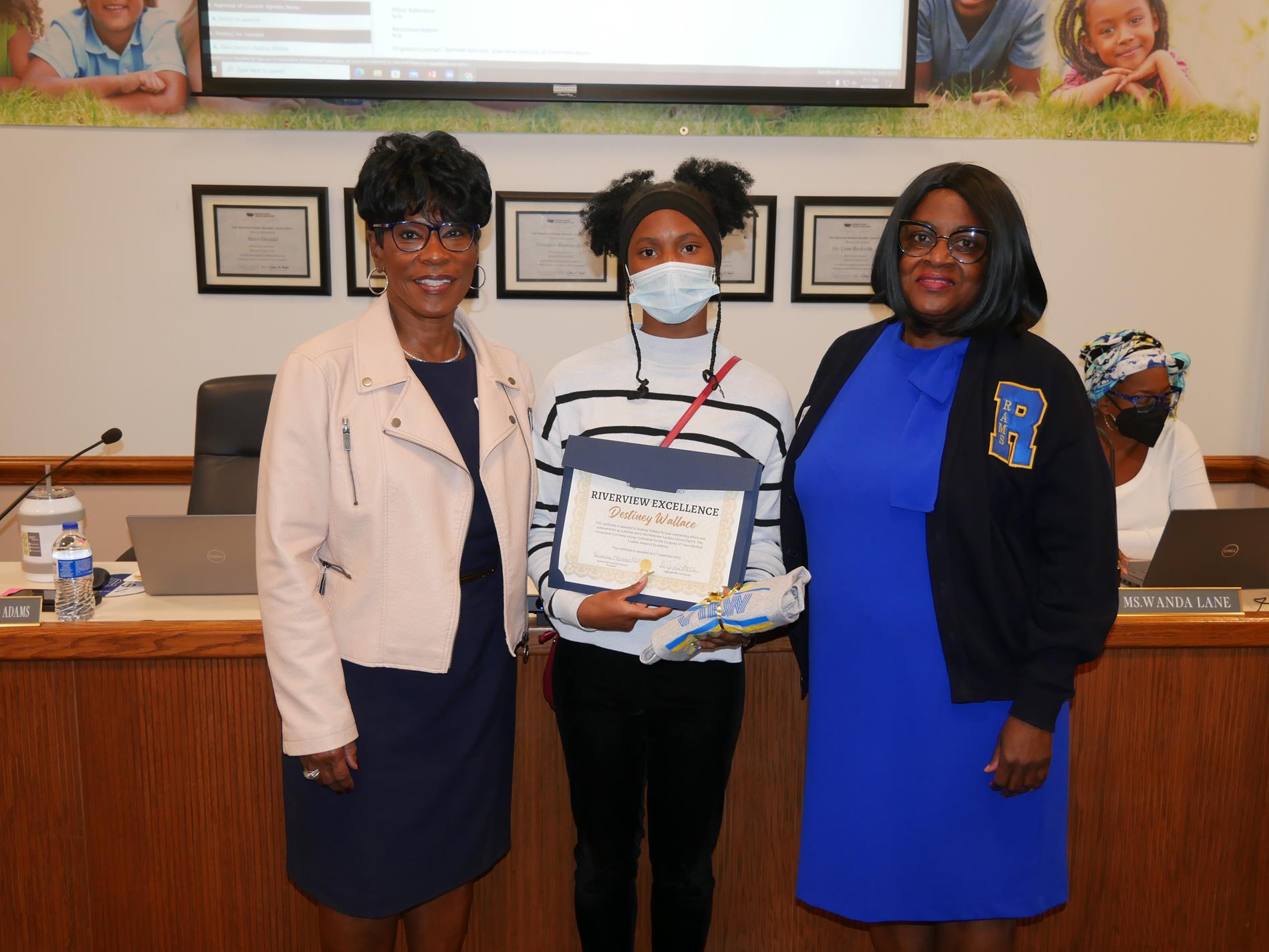 ---
Destiney Wallace was nominated for the Congress of Future Medical Leaders Award of Excellence.
Wallace was nominated for outstanding academic achievement, leadership potential and determination to serve humanity in the field of medicine. The judgment was rendered with reference to the nomination of Nobel Prize winner Dr. Mario Capecci.
According to the National Academy of Future Physicians and Medical Scientists, "High-achieving and deserving high School students are selected to become Delegates of the Congress of Future Medical Leaders by parents, teachers, and other educational avenues. Student Delegates are screened through an application process that includes GPA verification. Academically superior high school students are honored for their dedication, talent, and leadership potential in medicine."