Barbara Sharp Named Executive Director of Continuous Improvement/Title IX Coordinator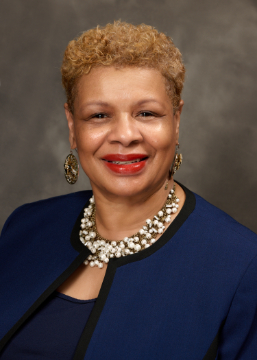 ---
Riverview Gardens School District announced the appointment of Barbara Sharp as executive director of Continuous Improvement/Title IX coordinator. Sharp will work collaboratively with the District's turnaround vendor, administrators, school-based leadership teams, teachers and the community to facilitate the implementation of turnaround processes at the district and school levels.
She will also work with the turnaround vendor, District/building-level leadership on recommendations regarding culture, curriculum, assessments, instructional practices, digital tools and other methods of teaching and learning.
Prior to this appointment, Sharp served as professional development coordinator beginning in 2014. In that role, Sharp was responsible for the supervision of the instructional coach program, planning and coordinating the teacher mentoring program, professional development for certified staff and more.
Sharp also served as principal of Vashon High School, a middle and high school principal in the Normandy School District* and held several teaching and instructional support positions in her illustrious career in education.
"Barbara Sharp is a talented and proven leader in education," stated RGSD Superintendent Joylynn Pruitt-Adams, Ed.D. "She has a wealth of knowledge and experience that prove beneficial in her new role as the executive director of Continuous Improvement.
Sharp earned a bachelor's degree in Secondary Education and a master's degree in Administration and Supervision from Southern Illinois University - Edwardsville. She is currently working towards her doctorate in Educational Leadership.
*Now Normandy Schools Collaborative