Juanita Shaw Named RGSD Teacher of the Year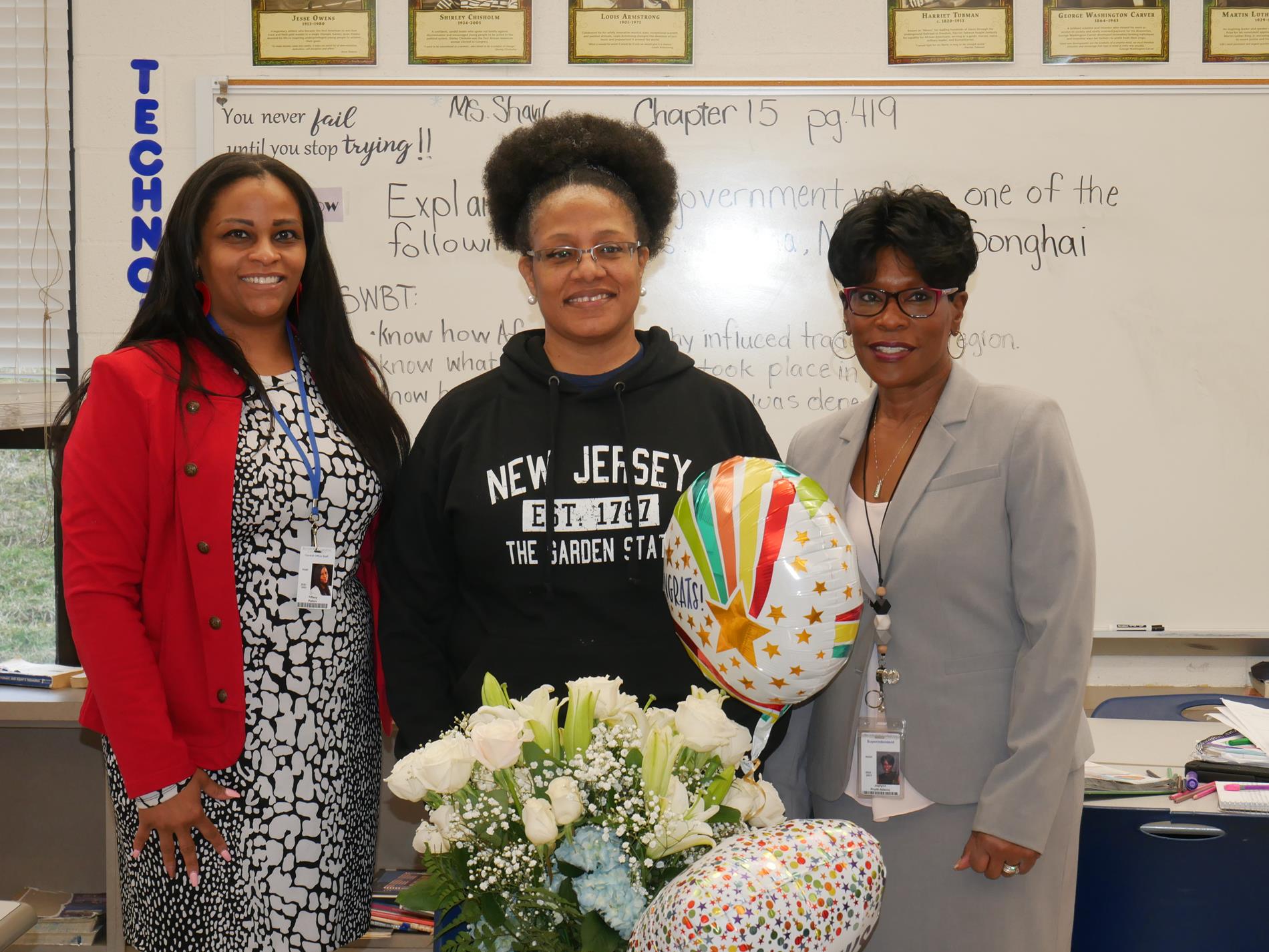 ---
Juanita Shaw, a sixth-grade teacher at Westview Middle School was named the Riverview Gardens School District Teacher of the Year.
Shaw has served as a teacher at Westview Middle for four years. She earned a bachelor's degree in Elementary Education from Harris-Stowe State University. She has earned master's degrees in Curriculum and Instruction and Educational Leadership from the University of Phoenix.
Outside the classroom, Shaw serves as a youth mentor and is an avid motorcycle rider. She has ridden more than 75,000 miles across the United States and Canada. She incorporates her travel experiences with her scholars during lessons.
"I work with my colleagues as if we are family so that we can focus on making Westview a place where students feel safe and great about their accomplishments," Shaw stated.
"In the words of Nelson Mandela, 'Education is the most powerful weapon which you can use to change the world,'" Shaw added.
Shaw was surprised with the announcement by Superintendent, Joylynn Pruitt-Adams, Ed.D. and Professional Development Coordinator Tiffany Patton, Ed.D.
"Ms. Shaw is well-deserving of the RGSD Teacher of the Year Award," Pruitt-Adams stated. "She is a motivated, highly-skilled instructor and is an exemplary role model for the Westview scholars."
Shaw and the building-wide honorees will be presented with their awards at the District Teacher of the Year celebration on Tuesday, March 28. The event will take place at Westview Middle School, located at 1950 Nemnich Rd., at 5:00 PM. The event is invitation-only.
Second place was a three-way tie between the following outstanding teachers: JeJuana Collins of Koch Elementary; Patti Madonna of Michelle Obama Early Childhood Academic Center; and Krystal Thomas of Moline Elementary.
Shaw will proceed as the representative for the Missouri State Teacher of the Year nomination.
The Missouri Teacher of the Year Program is facilitated annually by the Department of Elementary and Secondary Education collaboratively with the National Teacher of the Year Program.