Coleman and Lane Elected to RGSD Special Administrative Board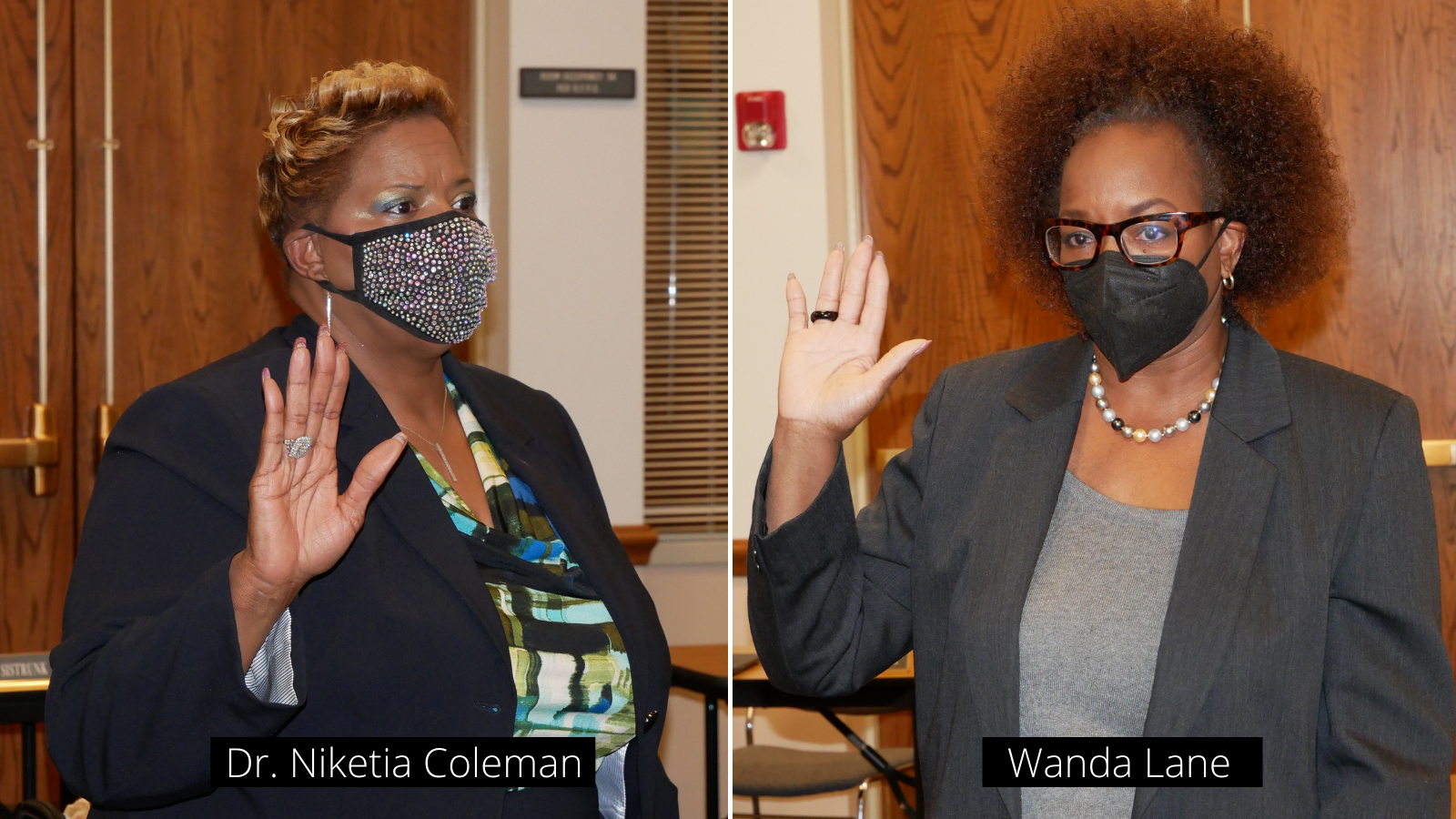 ---
Two new board members were elected to serve on the Riverview Gardens School District's Special Administrative Board.
Dr. Niketia Coleman and Wanda Lane were elected by the voters in the District in the April 5 election. Coleman and Lane were sworn into office by Interim Superintendent Dr. Joylynn Pruitt-Adams at the April 12 SAB meeting.
Coleman and Lane will each serve three year terms. Their election brings the total number of board members from five to seven. Riverview Gardens School District now is comprised of a hybrid school board. Five members were elected by the Missouri State Board of Education.
In December, the Department of Elementary and Secondary Education announced plans to gradually transition Riverview Gardens School District back to local governance. Over the next few years, the appointed board seats will be filled by elected board members.